Happy St. Patrick's Day! Things may look a little different but that doesn't mean it has to curb the fun. Here's a little something for you from one of my holiday posts at Parade. Enjoy!
How To Make Green Beer For St. Patrick's Day (parade.com)
A Crash Course In Making Green Beer For St. Patrick's Day
MARCH 3, 2021 – 12:32 PM – 0 COMMENTS6
(iStock)
We are all figuring out how to safely celebrate St. Patrick's Day this year, but even in a world without parties and parades, there's plenty of Irish-inspired food and drinks to enjoy. And yes, that includes green beer.
Most people looking for a little luck of the Irish on March 17th just can't get behind St. Paddy's without a green beer in hand. If you're one of them, but never really considered how to make green beer at home, be ready with this one simple ingredient and you can keep the green spirit flowing all day long.
Related: The Best Irish Beer Brands For St. Patrick's Day
How Do You Make Green Beer?
All you need is green food coloring and a little goes a long way. One drop in a 12-oz glass of light beer will give you a pale green color and up to five drops will make it a dark shade of emerald green. Don't use more than five drops or you will start to muddy the color of the beer, however.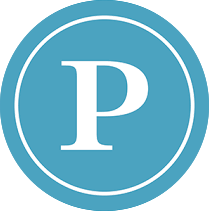 Top Articlesby Parade
READ MORE
How to Make Bistecca Alla Fiorentina Just Like the OneOn Stanley Tucci: Searching For ItalySKIP AD
What Kind of Beer Is Best For Green Beer?
A light beer like Bud Light or Natural Light is a good choice for picking up the color of the green food coloring. Craft beers of a pale shade like a lager, pilsner or kölsch will also work well to get the results you want. What won't work are unfiltered beers and darker beers like ales or IPAs, porters or stouts.
Here's a handy YouTube video to show you how, courtesy of Tipsy Bartender:https://www.youtube.com/embed/9kgqNZ-GHho?enablejsapi=1&origin=https%3A%2F%2Fparade.com&rel=0&widgetid=1
Get ready to toast with a green beer this St. Patrick's Day—Sláinte!
Alice Knisley Matthias is a mom of two boys who love to trade weird-but-true facts. She writes about food, family, education and garden. She loves to cook, grow fresh herbs, and believes in an organic lifestyle for her family in the kitchen and the garden. She has a book about healthy snacks for kids published by Scholastic in summer 2020. Her work has appeared in The New York Times, Eating Well, Highlights for Children, Boys' Life, Kids Discover, Chicken Soup for the Soul, What to Expect, Cook n' Scribble and an America's Test Kitchen Cook's Country Cookbook. She is the author of herbinkitchen.com.
MORE FROM ALICE